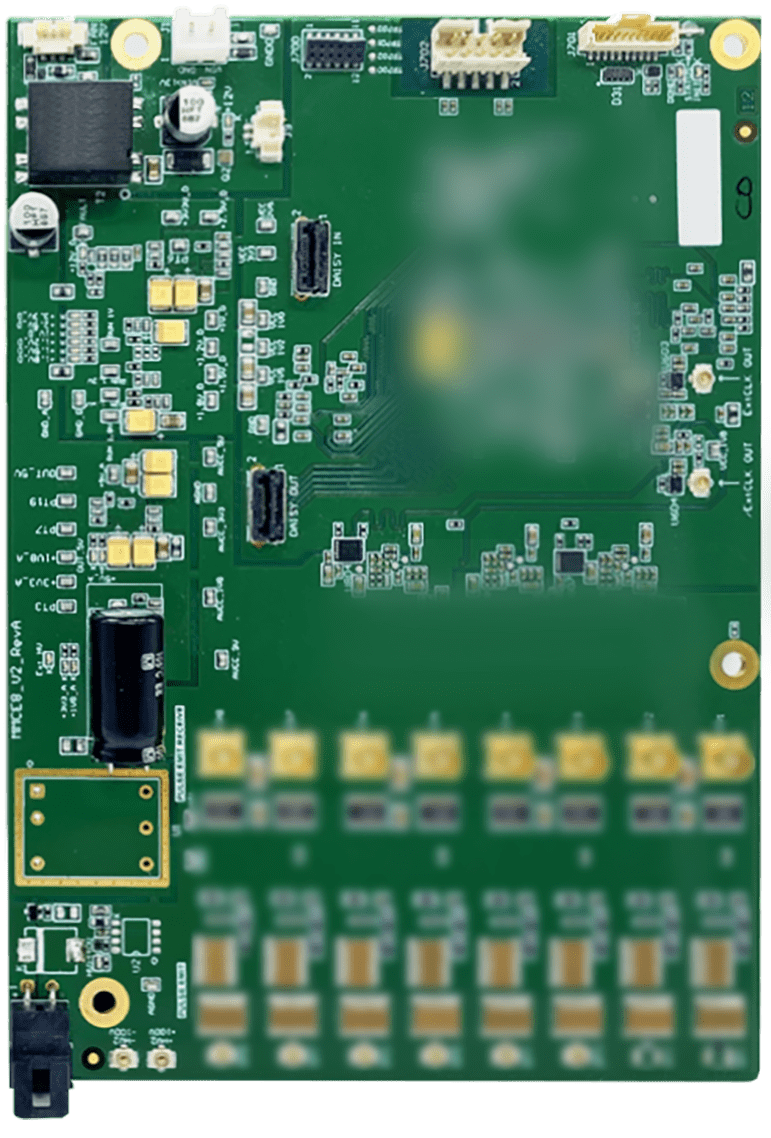 MULTI CHANNEL HIGH PERFORMANCE INSTRUMENT
Perfect for Thru-Transmission, research and other demanding ultrasound applications. Low Frequency option also opens door for applications like concrete inspection, guided wave and other structural health monitoring research.
OEM-MC2 connects to a PC via Gigabit Ethernet, and is powered with 12V. Its unique technology allows to acquire the A-scan with 27-bits of resolution, so analog gain is not required anymore (all the signal/dynamic from up to ±10V down to inside the noise floor is acquired and available for analysis in linear or logarithmic scale in the Software).
Each channel has a 400V pulser and a ±100V AWG (Arbitrary Waveform Generator) that permits to generate tone bursts, Chirps and Gaussian signals as well as any user defined waveform. Full parallel 8 channels allow to fit in any demanding application such as thick forged part as well as through transmission systems for bonding, composite and honeycomb inspections.
KEY BENEFITS
Unmatched Ultra-High performance
Analog Gain No longer required (acquires the full dynamic range at once with a 27-bit A-scan resolution)
Outstanding acquired dynamic range (156dB)
Full-parallel 8ch
400V pulser as standard
±100V AWG (Arbitrary Waveform Generator) in standard too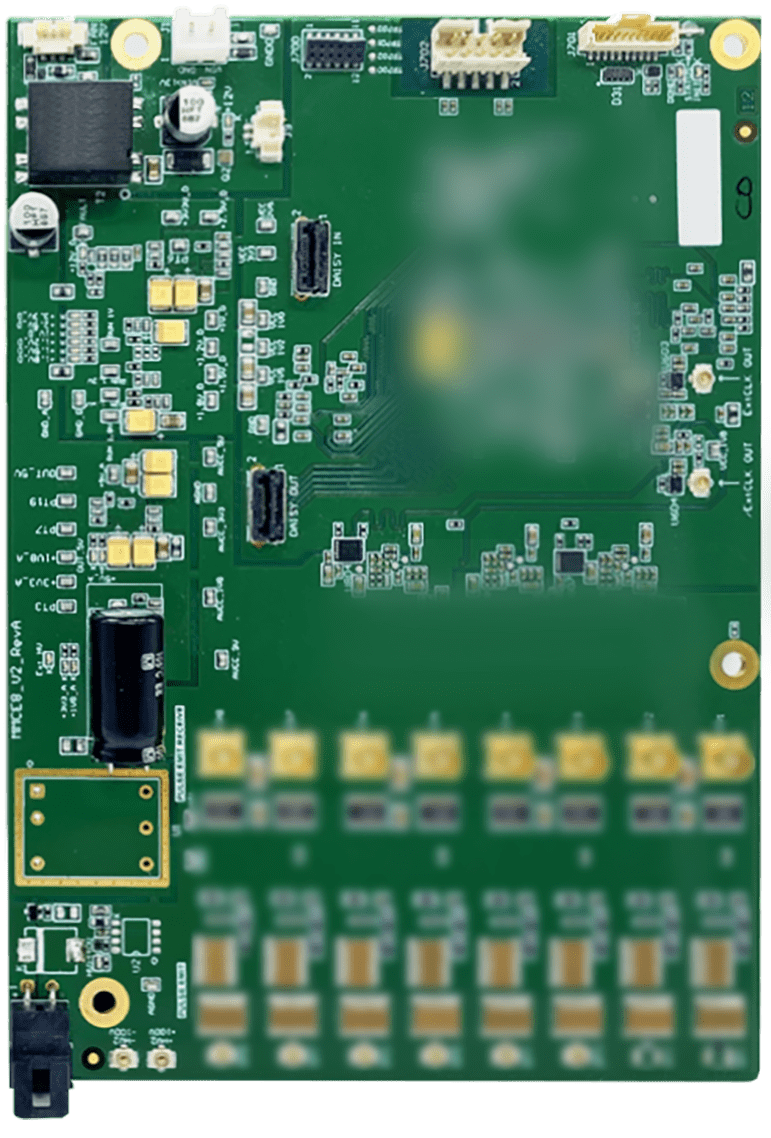 8 parallel channels per unit
Full Parallel and / or Multiplexed
Pulse/Echo
Pitch & Catch
Trough Transmission (TTU)
Can be daisy chained to create a multi instrument or multi probe sytem
Pulse Type 1 :
8 Pulser up to 400 V (negative square)
Pulse Type 2 :
8 Pulser Bipolar ±100 V (burst, AWG in option)
PRF :
20kHz (higher in option)
Receiver Resolution :
27bits
Receiver Gain Range :
156dB
Bandwith :
50kHz to 20 MHz
LAN (TCP Protocol, Gigabit Ethernet)
FIR Filter :
Up to 64 taps
AScan Resolution :
8,16,24,32bits, linear and log scale
AScan Sampling :
100MHz
Dimensions (L x W x H)
150 x 105 x 15 mm / 5.9 x 4.13 x 0.59 in
Weight :
< 250g / 0.55 lb 
Voltage :
12V
Power :
10W* (see datasheet for more details)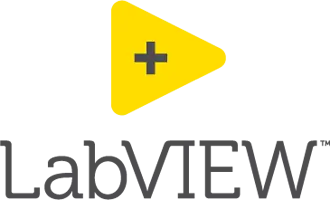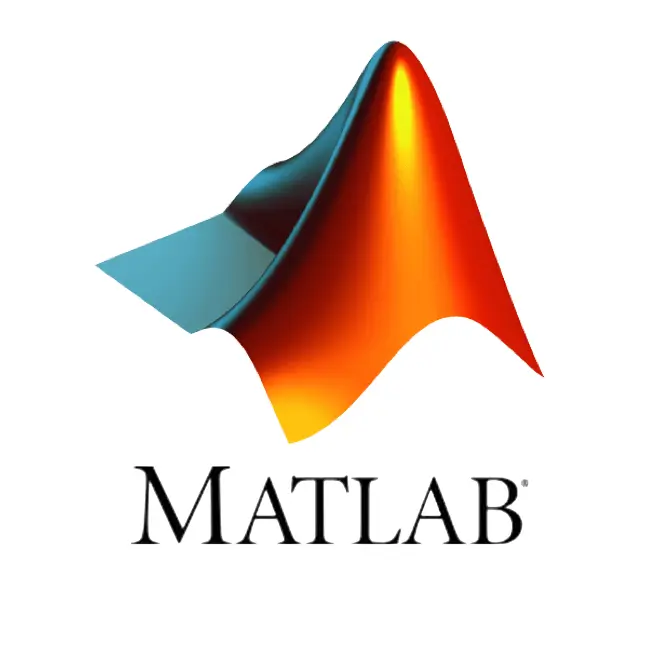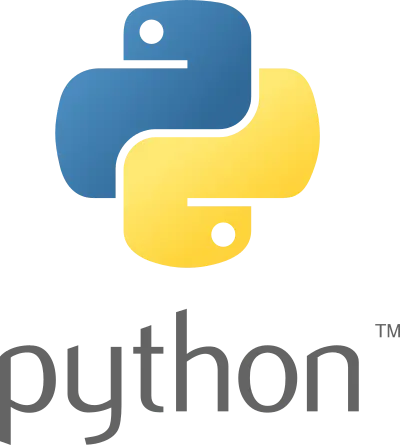 Robust Software Development Kit (SDK)
Easy-to-use API Library. (C++, C#, LabVIEW, MATLAB, Python)
Linux Driver also available!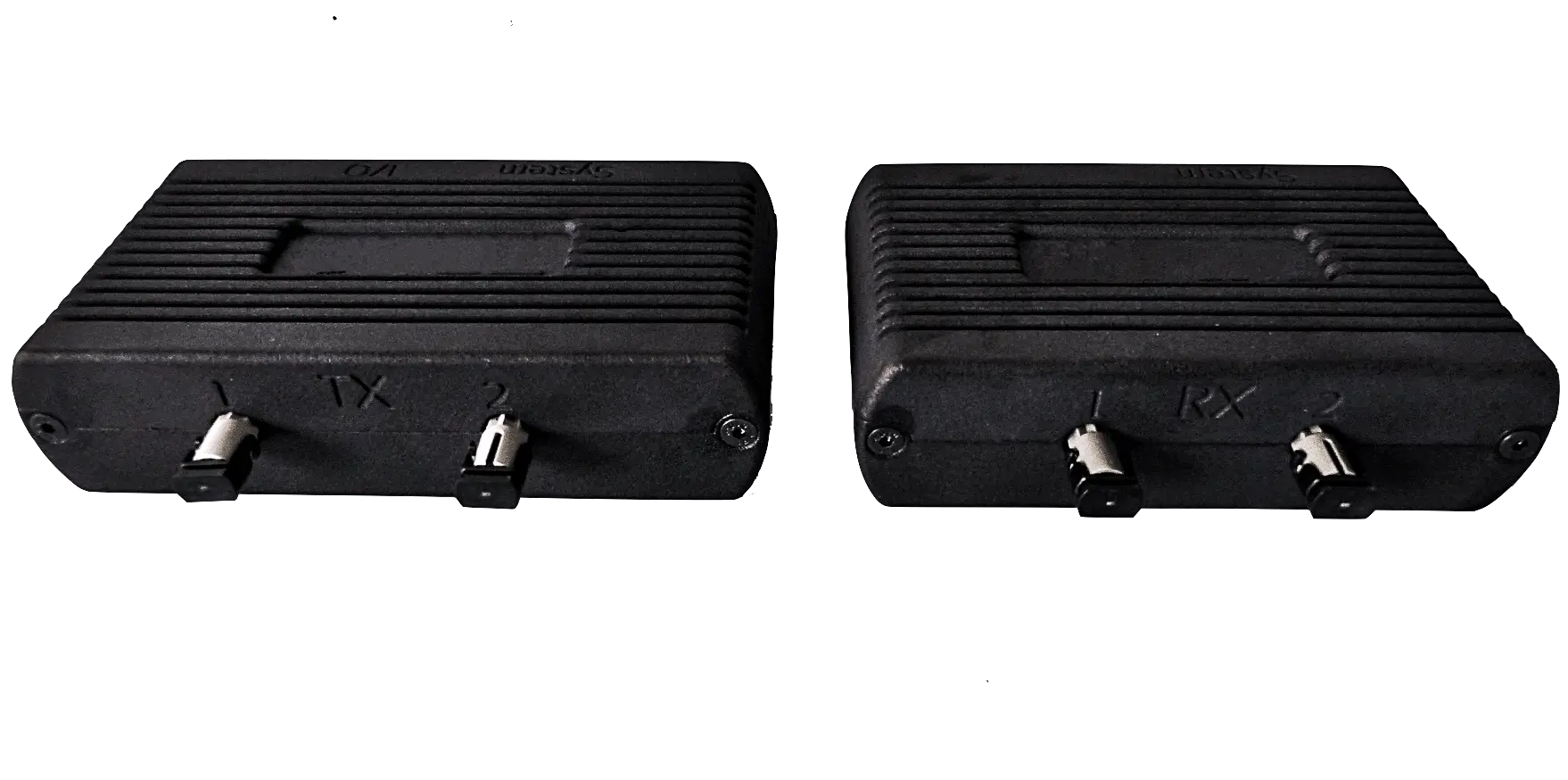 I/O Fiber
Optical Fiber > 100m
Double or Single Ended
Daisy Chained
For multi electronic
 or multi probe applications